Who are we?
Southeast Asia Consumer Alliance (SEACA) is a non-profit, non-governmental organisation that is committed towards protecting consumers interest through information and education, and promoting an environment of fair and ethical trade practices.
​One of our key achievements is in advocating for the Consumer Protection Act.
Stop Child Abuse
Child abuse. It happens everyday and still there are so many myths and misconceptions about it. What's even more alarming is the fact that the number of reported cases has been increasing in Southeast Asia.
UNICEF is embarking on a campaign for those who care enough to learn more and help put a stop to it. For this to happen, we need your support. Start by getting on board with UNICEF at
stopchildabuse.unicef.my
and together let's make a difference for the children in Malaysia.
Mercy Outsourcing Services

MERCY Outsourcing Services is SEACA's governing body where they closely monitor SEACA's performance and ensures compliance.

The People's Foundation

The People's Foundation is a vocal advocate for the hungry and displaced. They strives to help children and families in need anywhere in the world.

Stop. Think. Connect.
This website is operated by Southeast Asia Consumer Alliance ("SEACA"). Usage of this website states your compliance to our
Terms of Use
.
© COPYRIGHT 2015 - 2017. ALL RIGHTS RESERVED.
---
Powered by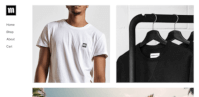 Create your own unique website with customizable templates.